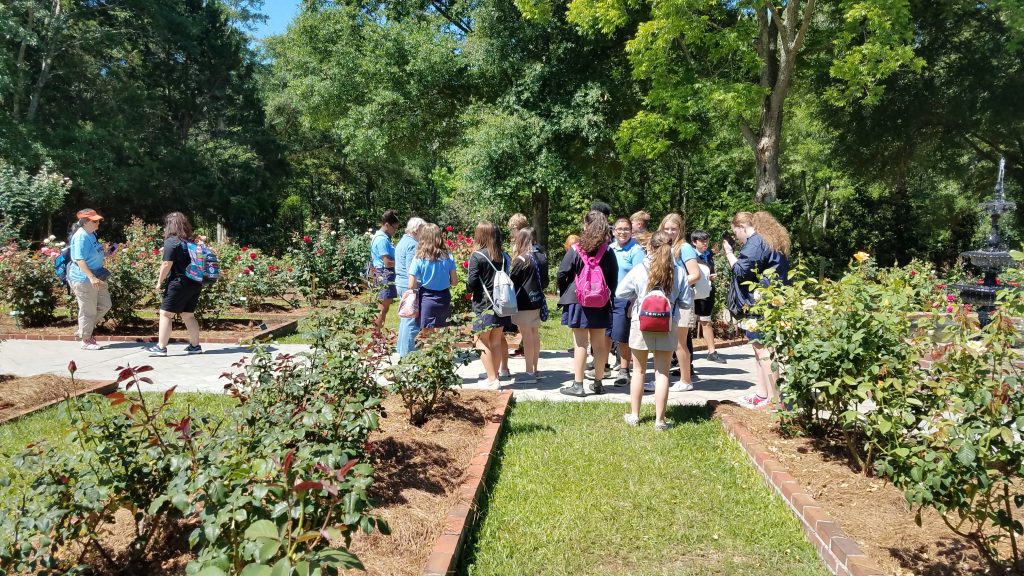 Self-Guided Tours: Tour the Garden at your own pace. Maps are provided to guide you throughout the 50 acres.
Nearly the entire Garden is handicap accessible. However your group may prefer a Tram tour to minimize walking. Our electric tram can be used to shuttle guests from the parking lot for a tour of the gardens. The tram will seat about 12 adults and is equipped with speakers for a guided tour of the Gardens. Group tours are available by reservation only for a small fee. Please call in advance, 334-793-3224, and allow at least seven days notice for a group tour.
Schedule your group's next meeting at the Gardens and take the tour.