All visitors to the Gardens should enter through the Botanical Center. Visitors will need to wear a mask to enter the building.
Regular daily admission to the 46-acre garden is $5 for adults age 16 and above and is free to visitors age 15 and below and Garden members.
**********
20% MEMBERSHIP DISCOUNT
Black Friday thru Cyber Monday
New Memberships only, Online only, Family Level and Above, cannot combine with other discounts. Details
Apply discount code BF20 JOIN
**********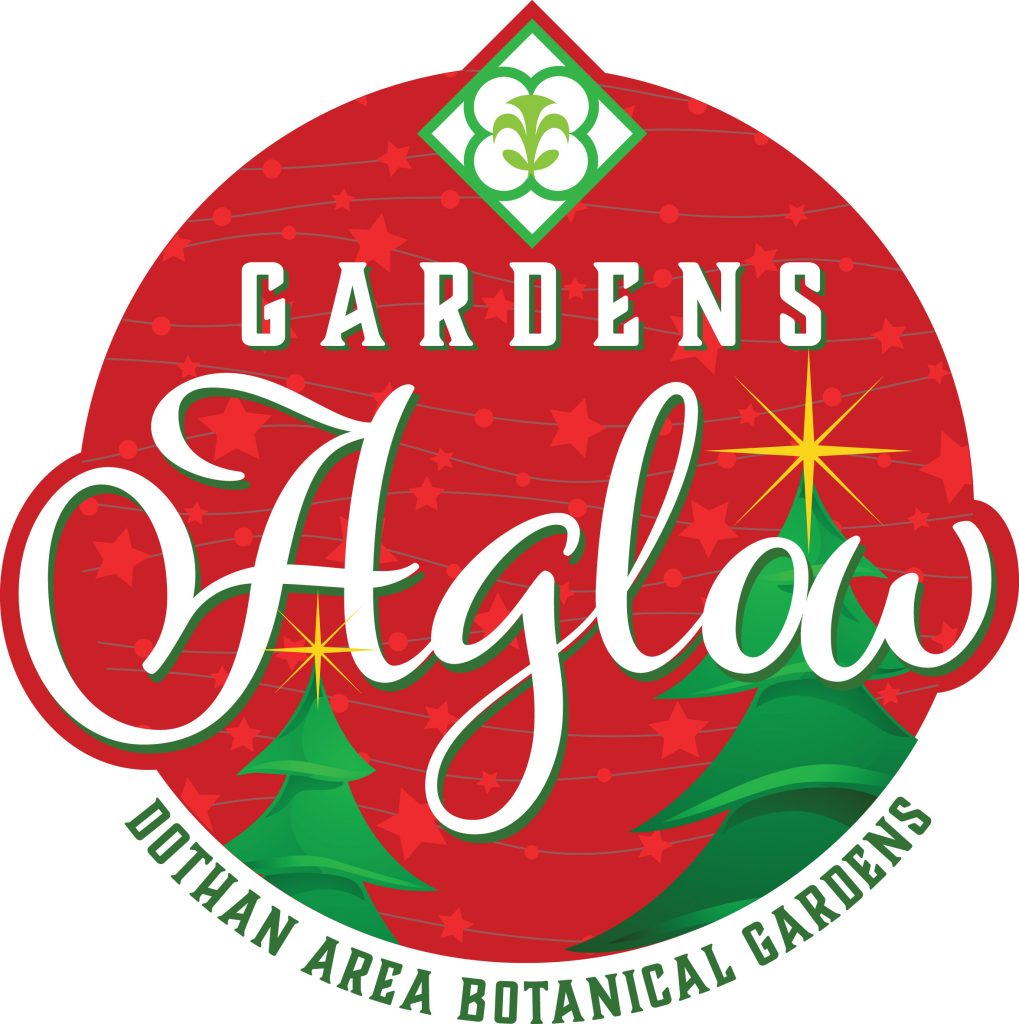 Nov 27, 28
Dec 4, 5, 11, 18, 19
Due to COVID considerations, ALL TICKETS MUST BE PURCHASED ONLINE FOR A SPECIFIC TIME SLOT AND A SPECIFIC NIGHT PRIOR TO THE EVENT.
To purchase tickets, click on the Gardens Aglow icon on the right for the night you want to attend. After purchasing, your receipt/ticket will be emailed to you.
Present your printed email receipt or display it on your mobile device for entry to Gardens Aglow.
Since this is strictly an outdoor event, masks are not required but are recommended for those who feel safer wearing a mask.
**********
It's time to schedule your holiday party! Call Janie at 334-793-3224.
DISCOVER THE GARDENS
The Dothan Area Botanical Gardens consists of 50 acres of cultivated gardens, nature trails and undeveloped, wooded landscape. DABG seeks to preserve the remarkable native plants of the area in an attractive balance with traditional botanical garden elements – and is committed to the conservation of natural resources for future generations.
Admission is $5 for non-members 16 years old and above. Admission fees are used to help maintain The Gardens for your enjoyment! DABG participates in the DHCLS Connect Pass Program.