What's New at DABG?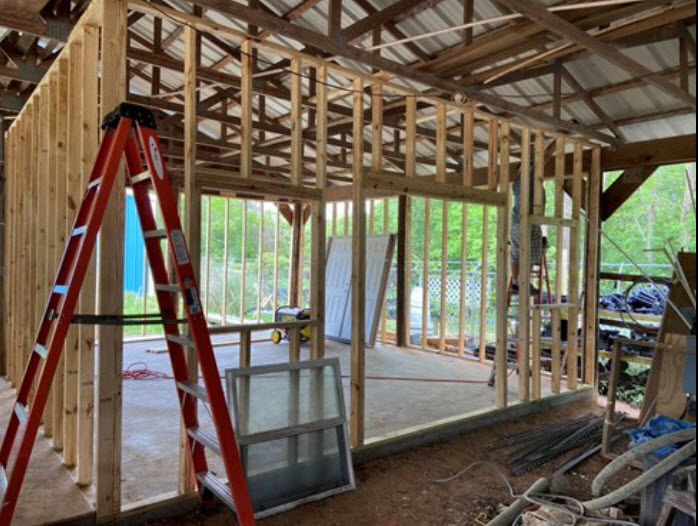 Several new Garden improvements are being made thanks to the support we received from our annual Year-End Appeal last December. A huge thanks goes to those members who participated in this appeal to help make these improvements possible.
A new sidewalk leading from the grass parking lot to the front door of the Botanical Center.
A new enclosure has been built to hide our trash dumpster near the service entrance.
Construction of a new 20'x24′ shop for tools and equipment located under the pole barn in our maintenance area.
Enclosed an existing concrete slab to better protect our golf carts that are normally parked there.
We are looking for additional equipment for our new shop. So if you have any tools or shop equipment in good working order, please give William a call at 793-3224.
The DABG's Little Free Library (LFL) has been relocated in front of the Botanical Center near the new sidewalk connecting the driveway to the grass parking lot. Placing it in front of the building ensures its continued free use since the Gardens has an admission fee. Our LFL will feature books and magazines on gardening and gardening-related topics. It is managed by Cathy Hinesley, a member of the Wiregrass Master Gardeners. Benches will be added to this area soon.
---