WHAT's NEW at DABG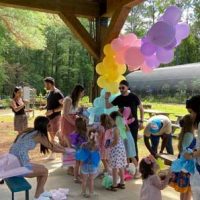 Butterfly Birthday packages . MORE
Scarecrows in the Gardens 2023. Theme: "Scarecrows Imitate Art" . Make your dream a reality. Entry deadline: Sep 15. Setup: Sept 18-29 MORE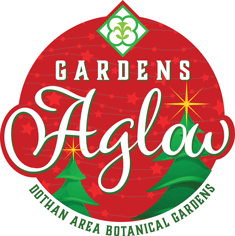 Gardens Aglow 2023, Thursdays & Fridays, Thanksgiving until Christmas, new displays, new ticket structure including member discount, online purchase discount. Ticket sales begin Nov 1st. Click on any Gardens Aglow event for more details.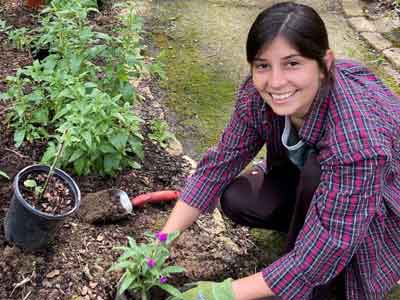 We are glad to welcome back Caitlyn Clark to the DABG staff! Caitlyn will return part-time, working as a horticultural technician. She can be seen around the gardens weeding beds, planting flowers, spreading mulch, and addressing a whole host of other needs around the botanical gardens.
Garden Improvements
2023 has already been filled with improvement projects, thanks to donations to our Year-End Appeal. For instance, we have been able to replace the top of the Ricketts Pergola in our Wedding Garden.
Repairs to our antique green-house are beginning soon. Once repaired, the newly-invogorated structure will be the birthplace of hundreds of bedding plants, cuttings, and tropical plants that will beautify every corner of the Gardens.
Finally, we are pleased to announce the beginning of construction of our new summer greenhouse, an 1,800 square foot structure which will produce the hundreds of host plants we feed to the ravenous caterpillars in our butterfly house. This essential improvement to our gardens is funded by a generous gift in memory of Elaine Martin, given by her daughter Olivia Martin.