You are sure to enjoy a stroll through the Azalea Garden. During the Spring months, it's always filled with pink and white azaleas, painting a canvas of beauty, and full of Southern charm! Our azalea garden continues to expand. You will find 3 different types of azaleas.
"Traditional"
The azaleas most commonly found in southern landscapes today are actually native to Asia and were brought into this country via England in the mid 1800's. Asian azaleas bloom in the spring. Full bloom in our area is typically mid to late March. These azaleas keep their leaves year round.
Encore
Encore azaleas are very similar to "traditional" azaleas in color and size. The main exception is that encore azaleas will bloom several times during the year. Bloom periods vary between the varities.
Native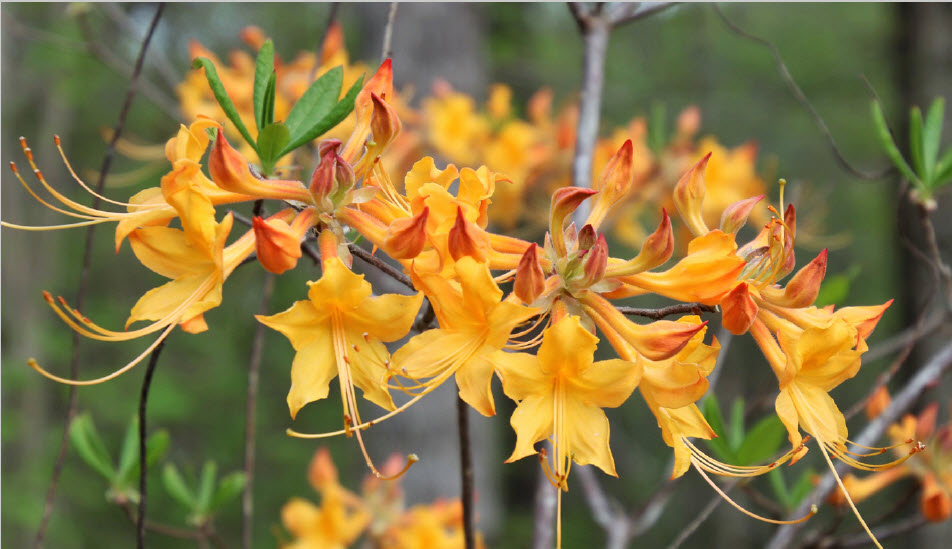 Native azaleas, however, grow natu­rally in the woods and along stream banks of the eastern U.S. Unlike the Asian azaleas, native azaleas are deciduous, dropping their leaves in the winter.
In 2021, DABG received a gift of nearly 40 native azaleas, thanks to the generosity of Ear­nest Koone III, owner of Lazy-K Nursery, in Pine Mountain, Ga. Many of the existing native azaleas in the Garden were donated by Mr. Koone 20 years ago!
---